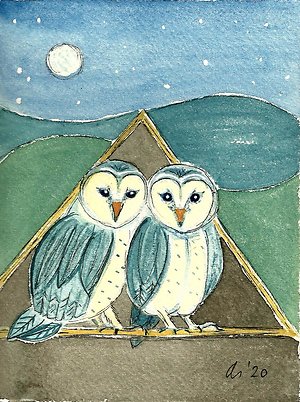 About Relationship Counselling
A good space to talk

The counselling that I provide creates a safe and neutral space to talk about anything that concerns you.
I can help you to talk about difficult issues that become hard to discuss at home. I find that many people value speaking to someone who is outside of the situation and will not judge or take sides.
Counselling can enable you to talk more easily. In couple and family counselling, you can hear better what the other person has to say.


"What is necessary to change a person is to change his awareness of himself."
Abraham Maslow



Understanding and making changes
The conversation will aim to broaden your understanding of what is important to you in your relationships.
We will look at what is happening in your life at the moment and make connections to ideas and experiences from different times in your life such as:
When you were growing up
Previous relationship experiences
Incidents and patterns in this relationship
Other influences in your life at the moment
Your hopes for the future

Understanding produces ideas of how to make helpful changes.
It provides an opportunity to experiment with different, more preferred, ways of being.

What Conditions Can it Help?
For yourself
As an individual you may want to come on your own to work with any of your relationship concerns.
This could be:
From the past or the present or about your future hopes
To work out what's important to you, what you value most in life
About your relationship with any significant, influencial people in your life such as partners, family, friends, or colleagues
It might be about a particular incident or a repeating pattern you've noticed in your relationships

For your couple relationship
In couples counselling, this approach is helpful for a variety of problems which could include:
Communication problems
Arguments and rows
An affair
Feeling unsatisfied in the relationship
Sex and intimacy difficulties
You or your partner experiencing depression
Health problems
Difficult changes in your life
Separation and divorce

For your family relationships
Family counselling can help you communicate better together and manage changes in the family.
This could be:
Difficulties in getting along well together
Separation and divorce
The loss of a family member
Different life stages
Significant life events such as redundancy or health problems

Relationship counselling is not suitable for situations where there is on-going Domestic Abuse.

The number of sessions
The number of sessions can vary depending on the concern but the average number of sessions is around 6 to 8.
These are normally weekly initially so you can expect the counselling to be over 2 to 4 months.

Fees
Individuals, couples and families are all charged the same rate of £55 per 50 minute session. I ask that sessions are paid in advance.
I am offering to reduce my fee to £35 per session for those severely financially impacted by the pandemic and cost of living rises.

Availability
Appointments are available on weekday daytimes and evenings.
My main working days are Monday, Wednesday and Thursday.

What Benefits can be Expected?
It can be very challenging facing concerns at first but many clients also experience relief that they are starting to address difficulties.
Relationship counselling gives you a golden opportunity to take a careful look at what's happening so that new choices can be made.
Real changes occur when these new understandings are combined with trying out different ways of being in your important relationships.
Changes could be about: how you plan your time; ways of communicating and showing love to each other; how to feel closer to one another; how to solve problems together; and making some decisions on big issues.